Deals & Discounts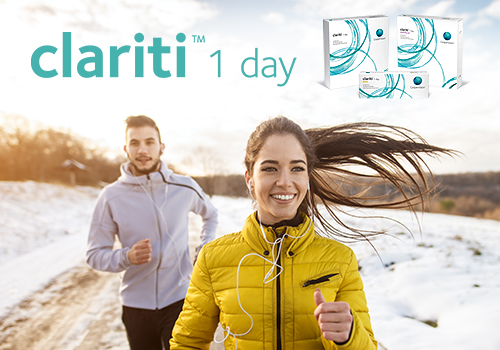 Clariti 1 Day Contact Lenses Free Trial Offer

Comfort that can breathe
Clariti 1 day contact lenses have up to 3x the oxygen transmissibility compared to some leading hydrogel 1-day lenses.
With Clariti 1 day you get fresh, clean lenses every day for convenient, hassle-free vision correction.
Contact the Eye Boutique nearest you to find out how you can get a free trial of Clariti 1 day contacts (contact lens fitting fee may apply).
You can save $200 on an annual supply purchase via manufacturer mail-in rebate, valid through 6/30/2019. Terms and conditions apply - and we're happy to explain them! Just get in touch or stop by one of our 7 Chicago-area eye care centers.