Peoria Center
Find us in the Avanti's shopping center at Farrelly Ave & Rockwood Dr
309-681-4679
2524 W. Farrelly Ave, Peoria, IL 61615
309-681-4679
2524 W. Farrelly Ave, Peoria, IL 61615
Store hours
| | |
| --- | --- |
| Monday | 9am-6pm |
| Tuesday | 9am-7pm |
| Wednesday | 9am-7pm |
| Thursday | 9am-7pm |
| Friday | 9am-6pm |
| Saturday | 9am-3pm |
| Sunday | Closed |
Vision insurance accepted in Peoria, IL
Give your wallet a rest, and take advantage of your vision insurance. You shouldn't have to work for an optician or an optometrist to understand what your plan covers. Eye Boutique helps patients get value out of their coverage: The most value in Peoria of any eyeglass store or eye doctor who takes insurance.
We take insurance plans for eye exams, glasses & contact lenses.
When you choose Eye Boutique, you discover what your insurance plan actually covers. Eye Boutique advises you on your best eye care options for YOUR needs and means. Not theirs.
Vision insurance coverage accepted – Peoria store:
Union Health & vision insurance plans:

Chicago Tile Institute
Welfare Fund

Ironworkers Local 63
Health & Welfare

Teamsters Local 727
Health & Welfare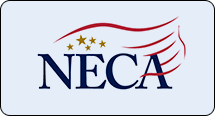 NECA-IBEW
Welfare Trust Fund

Carpenter's
Health and Welfare Fund

Laborers
Health and Welfare Fund

Sheet Metal Workers
Health and Welfare Fund

UAW 974

UAW 1268

UAW 2488

UFCW 881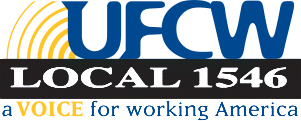 UFCW 1546

Painters District Council #30
H & W Fund
Peoria eyeglasses

& eye exams with no insurance

Even without coverage, you can still get glasses and services at a great price through Eye Boutique. Learn more about eyeglasses and exams with no vision insurance in Peoria, call us or visit our store at 2524 W. Farrelly Avenue to speak to an eye care professional.

Eye Boutique's Peoria store provides eyeglasses, contact lenses, eye exams and vision care to residents of Peoria, Creve Coeur, Bartonville, Morton, Washington, Deer Creek, Pekin, Hanna City, Alta, Trivoli, Funlap, Mackinaw and the nearby communities.
Seeing a doctor for an eye exam: Optometrists, Opticians, and Ophthalmologists
Contact Peoria Schedule an exam
Many of our clients mistakenly use the words optometrist, optician, and ophthalmologist interchangeably. Even if you have vision insurance, starting with a free consultation with one of our vision care specialists is your best first step towards clearer vision. For the curious, these are the job descriptions: