Optical Lenses
Craftsmanship and science; the journey to better sight starts with quality custom eyeglass lenses.
Quality Optical Lenses Online & at 6 Chicago Area Eyeglass Stores
When it comes to getting a new pair of glasses, most people spend over 80% of their time just choosing their frames. But quality optical lenses are what allow you to see the world correctly, clearly and comfortably.
Eye Boutique is proud to offer optical lenses from ZEISS, a global leader in optical innovations.
Learn more about our state-of-the-art LBC Optics lens lab or visit the Eye Boutique nearest you.
Types of Lenses
Eye Boutique opticians are lens experts, guiding you through the options for lenses and coatings to give you the best vision and value. All lens materials and coatings listed below are available for all our prescription lenses, including:
Single vision lenses
help correct either nearsighted or farsighted vision
Bifocal lenses
have two separate areas with different focal lengths and distinct optical powers.
Progressive lenses
(also called multifocal lenses) have a smooth transition between areas of the lens with different focal lengths, to correct all types of nearsighted and farsighted vision. Progressive Lens Precision Plus lenses use precision ZEISS technology to deliver satisfying, natural vision for everything you do.
PhotoFusion® lenses
adapt quickly to changing light conditions. The high- and mid-index lenses react up to 2 times faster* from dark to clear and up to 20% faster* from clear to dark than previous photochromic lenses by ZEISS.
OfficeLens®
by ZEISS keeps your eyes comfortable all day, fights digital eye strain and is good for many up-close activities like cooking, gardening, gaming and playing music.
SmartLife Digital Lenses
are designed for people who frequently use mobile devices, to reduce the symptoms of eye strain from switching back and forth between a small screen and your surroundings. ZEISS Smartlife Digital Lenses help your eyes refocus faster and give you a comfortable close-up zone for screen time without the eye strain.
Benefits of Progressive Lens Precision Plus with precision Zeiss technology:
Large reading area
When you're reading, working or doing home projects, you'll get all of the up-close vision you'll need with ZEISS Progressive Lens Precision Plus lenses.
Clarity in every direction
Wherever life takes you, you'll be able to see every exciting moment, looking straight ahead or to the side.
Wide distance
Whether you're looking across a ball field, driving down the highway or sightseeing on vacation, you'll be able to capture the entire scene.
Smooth transitions
Changes of focus are smooth and natural, so your eyes can go from activities like driving to reading a map with ease.
Enhance your lenses
Progressive Lens Precision Plus progressive lenses by ZEISS are available with the best lens enhancements. Get the most from your eyewear by choosing the best options for clarity, comfort and healthy sight.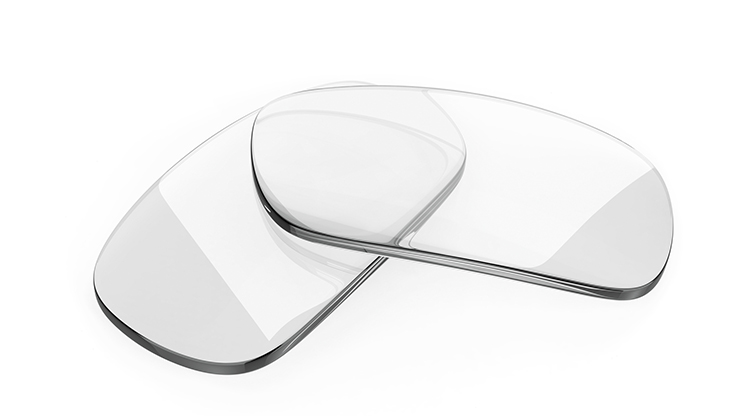 Lens Materials
CR-39 Plastic
is a thermal-cured plastic polymer popular because of its low cost and light weight.
Polycarbonate
was first used to make helmet visors and safety glasses and is now a popular choice for prescription eyeglasses. Polycarbonate is lighter and more impact-resistant than CR-39 plastic.
High-index Plastic
a higher refractive index (how efficiently light passes through the material) than CR-39 plastic, making the lenses thinner and lighter.
Glass
lenses have excellent optical qualities, are scratch resistant and typically cost less than plastic. Glass lenses are not widely used because they are heavier and break more easily than plastic.
Find quality optical lenses at 6 Chicago-area eyeglass stores
Visit an Eye Boutique near you for a free eyewear consultation to learn more about choosing the best optical lenses for your vision. We offer the best pricing and service on world-class eyeglass lenses by ZEISS.
Schaumburg IL Algonquin IL Geneva ILJoliet ILCrystal Lake IL Naperville IL
Lens Treatments

Scratch resistant coating
makes plastic and polycarbonate lenses more durable.

Anti-glare coating
(aka anti-reflective or AR coating) improves contrast and clarity by eliminating reflections in your lenses, including glare in pictures.

UV protection
can help prevent cataracts, macular degeneration and other eye problems caused by UVA and UVB rays.

Photochromic treatment
enables optical lenses to darken and clear in response to UV rays from the sun.

Blue light blocking
reduces digital eye strain by minimizing exposure to blue light emitted by screens and energy efficient lighting.