Contact Lenses
When you order contacts through our online portal, you can take advantage of all current manufacturer rebate offers. If you need a new or updated contact lens prescription, book an appointment for a contact lens eye exam online or call to schedule.
Other Contact Lens Manufacturers: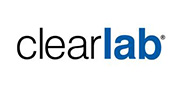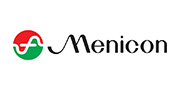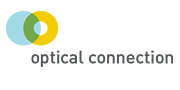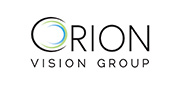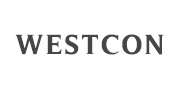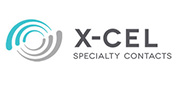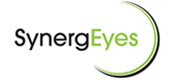 Order contacts online or in 6 Chicago area stores
When you need a new or updated contact lens prescription visit one of our eye care centers for a contact lens eye exam and fitting. Our optometrists will evaluate your vision and eye health to match you with the best contacts for your eyes.
Enjoy competitive pricing on top brands when you order through Eye Boutique online or in store. Automated subscription service available.
CONTACT LENS TYPES:

Disposable Lenses

(daily, weekly, biweekly or monthly)


Bifocal & Multifocal Contact Lenses


Extended Wear Contacts


Soft Contact Lenses


Rigid Gas Permeable Lenses (RGP/GP)

Colored Contacts

(prescription & non corrective)

Invididualized eye care for a precision fit
We welcome first-time contact lens wearers with questions about contact lens wear and care. If you've struggled or even been told you "can't" wear contact lenses, come see us. Our eye doctors may be able to match you with suitable lenses.
Cutting-edge contact lens fitting
Our eye doctors use the latest technology to help patients find the optimum contact lenses. Corneal mapping measures the topography of your eye contours to help your doctor determine which type of contact lenses are best for your eyes and prescription.
What you need to know about contact lenses
Contact lenses fit the curve of your eye to provide clear vision without interfering with your peripheral vision. Contacts pair naturally with your current sunglasses or safety glasses, making them great for active users and athletes.
Like glasses, contact lenses require proper maintenance, storage and replacement. Because contacts touch your eye, failure to clean them regularly can lead to irritation or serious infections.
Contact lens exams take longer than a routine eye exam, and you'll need additional visits so the doctor can ensure your contacts are working for you.
Will my vision insurance cover contacts?
Each plan is different, but most vision insurance covers at least part of the cost of contacts.
Our eye doctors take most types of vision insurance, and we're happy to do a free coverage check.
No insurance? No problem. Many of our patients don't have vision insurance and can still afford comprehensive eye care and brand name contact lenses including Acuvue, Dailies, Biofinity and Air Optix.
Keeping your contacts (and eyes) safe
Both prescription and non-corrective contacts are considered medical devices by the FDA. Contacts are a popular and convenient way to correct vision, but they're not 100% risk-free.
The best way to protect your eye health is to order contact lenses through your eye care provider. Always follow your optometrist's instructions to reduce the risk of eye health issues such as infections, scratched cornea, and other potential problems.
With EyeSubscribe, a free service from Eye Boutique, your contacts are auto-delivered based on your prescription frequency so you have one less thing to keep track of.
Get a contact lens exam & consultation near Chicago
All six of our vision care centers offer contact lens exams conducted entirely by an eye doctor (not a technician). We're happy to help you order contacts, take advantage of manufacturer rebates and answer your questions about contact lenses.
Benefits of contact lenses
direct from Eye Boutique
We have all the leading brands with very competitive prices..
We make it easy to save money by helping you find the latest manufacturer rebates and promos.
Your purchase is guaranteed to be the correct brand and prescription and completely free of defects. If you accidentally tear one of your lenses you can get a free replacement from Eye Boutique.
By law, other online contact retailers must verify your prescription with your optometrist. When you get your exam and contacts through Eye Boutique it saves time.
Risks of contact lenses
ordered from other suppliers
Not all online retailers are authorized to sell medical devices. Chasing the lowest (often too-good-to-be-true) price puts you at risk of getting counterfeit or lower-quality versions.
Contact lenses need to be stored properly throughout the supply chain so they're safe to wear. Retailers not associated with a licensed optometrist may not observe correct storage regulations.
Like all products, contacts are sometimes recalled due to safety concerns. Ordering through your eye care provider rules out the possibility of receiving recalled or contaminated lenses.