Deals & Discounts
Offers valid April - June, 2022
25% OFF 1st Pair, 50% OFF 2nd*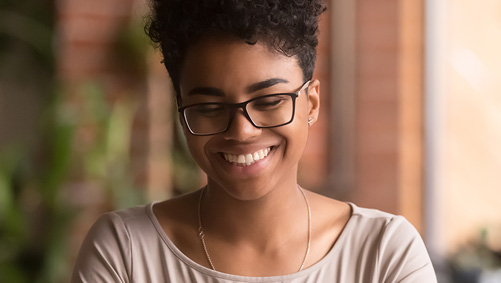 25% OFF 1st Pair, 50% OFF 2nd Pair*
Get 25% OFF your 1st pair and 50% OFF your 2nd pair at all Eye Boutique locations.
Some restrictions apply, see offer details:
Promotion can ONLY be used in conjunction with 50% off second pair. No other offers, discounts or insurance can be applied. Offer expires: 6/30/2022.
Note: 25% OFF first pair does not have a minimum frame $ amount. However, the second pair must be of equal or lesser value.
The 25% OFF does NOT include coatings or add-ons. In order to receive this promotion, patient MUST purchase multiple pairs all in one visit. If they do not, then they are bumped down to the 20% OFF in-store special. The way we do this promotion should be exactly how we used to do our 25%/50% OFF promotion. Cannot be combined with any other offers. Some restrictions may apply.
Find a store
Save on eye exams & glasses in the Chicago area
Take advantage of our current in-store and online discounts and promotions. We're proud to offer our patients an exceptional vision care experience, high-quality products and personal service. Discount eyeglasses for seniors are available at all Eye Boutique stores. With 6 locations near Chicago, we deliver the best value and selection with or without vision insurance.
Learn more about how we make eye care affordable for all patients, or contact us with questions.