The Eye Boutique Blog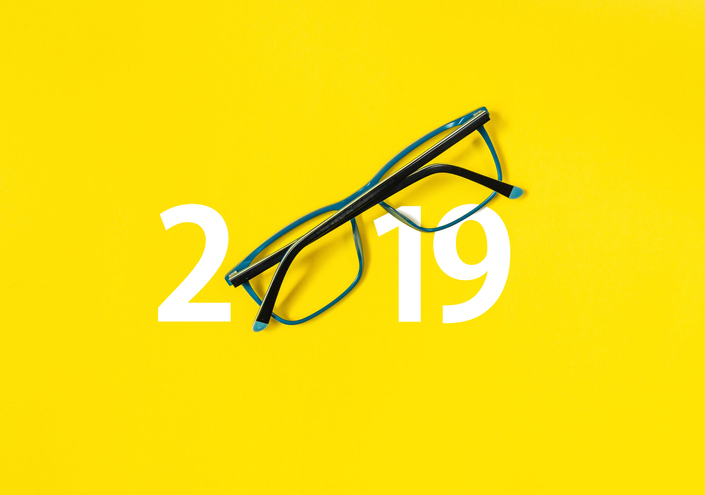 2019 Eyewear Trends
2018 was the year of small frames. A cool look for many, but not so great fit for others and definitely not the most practical design for sunglasses. For 2019, designers are thinking bigger. They're also looking back as much as they're looking forward, which shouldn't come as a huge surprise for anyone who follows fashion.
What sets this year's styles apart the most is the use of patterns and a willingness to "mash up" styles, materials and colors. The newest crop of designer eyeglasses is more adventurous and more colorful than any we've seen before. If you're looking for something beyond the basic brown tortoiseshell frame, you've got plenty of options.
Trendspotting 2019 Eyewear
Round Lens Frames
The round lens frame has been in an out of style for years, but for 2019 it's back with a vengeance—and some fresh takes on this classic look. The most notable change is the use of larger lenses.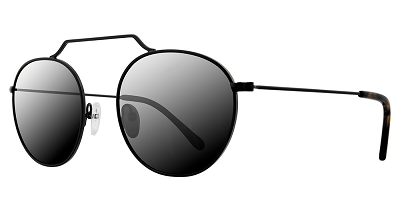 Kokomo sunglasses by COR Eyewear offer a 21st-century take on a classic shape.
Retro-inspired Frames
Designers are always revisiting classic shapes. For 2019, the classic Cateye frame has been glammed up with a fresh color palette and decorative touches, like the metal emblems on the Corinne McCormack frame below.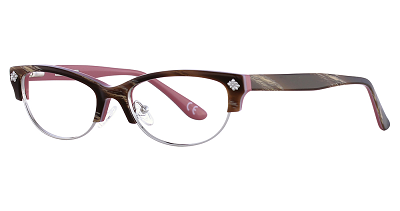 Corrine McCormack 'Monroe' frame in leopard.
Cutout Frames
An interesting trend we're seeing is the cutout frame, like the specs from Invu below. We 've also seen hybrid metal/plastic frame versions.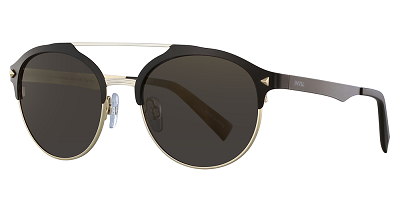 Instantly update your look with a cutting-edge cutout frame like these by INVU.
Square Lens Frames
The blocky, square lens frame is back in both metal frame and plastic frame versions.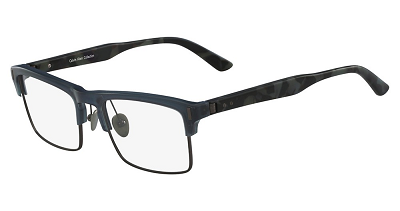 This Calvin Klein frame features square lenses & a hybrid plastic/metal design.
Colorful Prints & Patterns
Solid colors and the classic tortoiseshell will never go out of style, but there's a trend toward unique patterns. From animal fur inspired prints to artsy patterns and checkerboards, there's plenty to catch the eye.
Blue leopard print & metal details toughen up a classic style in these Bebe frames.
A Bit of Bling
While the more outlandish designers have dazzling jewel encrusted frames and even glitter infused lenses, they're not exactly the sort of thing for everyday wear. We're seeing sparkly accents make their way onto more subdued designs, though, like the DVF frame below.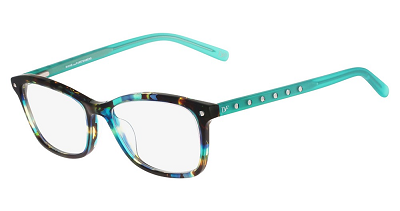 This Diane Von Furstenburg frame adds eye-catching glam with bejeweled arms.
Eye Boutique is Your Chicago-area Connection for Designer Eyewear
We have seven eyeglass stores in the Chicago metropolitan area. We provide free insurance checks so you can shop with confidence knowing exactly what's covered. No vision insurance? No problem! Many of our patients don't have vision insurance and are still able to afford quality eye care and eyewear.
Find location details including hours, eye doctor information & more: