The Eye Boutique Blog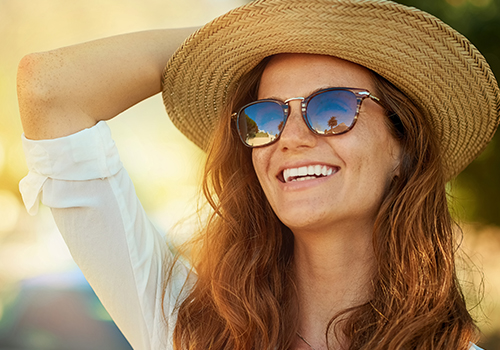 Eye Health Tips

4 Easy Ways to Protect Your Vision & Enhance Your Looks
You only get one pair of eyes. Keep them healthy to enjoy a lifetime of clear vision (with flattering frames form Eye Boutique, you'll enjoy the compliments too)!
Ultraviolet eye protection matters. The color and darkness that sunglasses provide have nothing to do with their ability to block UV rays. UV blocking agents will block these harmful rays. Clear prescription lenses with UV blocking agents can also protect your eyes.
Take a break from the screen. Follow the 20/20/20 rule: For every 20 minutes spent using a screen, look away at something that is 20 feet away from you for a total of 20 seconds.
Trust your eyes. Your eyes are a great indicator of your overall health. And, we're making it easy for you to stop in or schedule an appointment with one of our Eye Boutique optometrists to take a look at any symptoms you may be experiencing.
Life is too short for uncool glasses. We make finding flattering, affordable frames easy with our COR Eyewear collection, available online.
Visit the Eye Boutique nearest you or schedule your eye exam online today!