The Eye Boutique Blog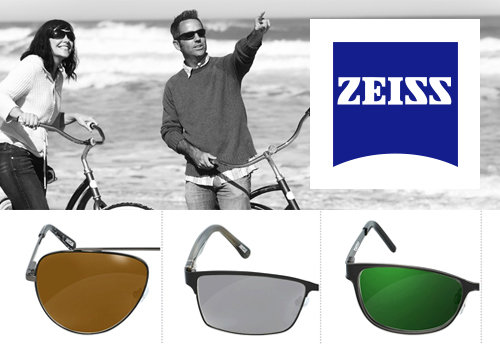 ZEISS Sunglass Lenses & Fashion-Forward Frames

Find the Best Sunglass Optics at Eye Boutique
ZEISS sunglass lenses are the best way to see clearly and comfortably outdoors. Whether you need prescription or non-corrective sunglasses, ZEISS sunglass lenses strike the perfect balance of fashion and function.
Benefits of ZEISS sunglass lenses include:
100% UVA and UVB protection
Wide range of colors, gradient tints and mirror coatings available
Lightweight and durable
Glare reduction & improved color contrast
Reduce eyestrain & increase safety
ZEISS sunglass lens options include photochromic (color-changing) lenses, prescription sunglass lenses and polarized sunglasses.
AdaptiveSun Sunglass Lenses
Changing light conditions can make wearing sunglasses challenging. When the clouds shift or you move through areas of shade, your lenses can suddenly feel too dark.
ZEISS AdaptiveSun lenses ensure optimal outdoor vision at all times by getting lighter or darker as the light changes. Whether you're driving, biking, skiing or walking your dog, AdaptiveSun sunglass lenses by ZEISS absorb the perfect amount of light.
Self-Tinting Lenses
ZEISS PhotoFusion self-tinting lenses eliminate the need for separate prescription eyeglasses and sunglasses. You can enjoy comfortable corrected vision at any hour, indoors or outside wearing a single pair of eyewear.
Whether your ZEISS PhotoFusion lenses are clear, dark or in-between your eyes are always protected 100% against UVA and UVB radiation.
Polarized Sunglass Lenses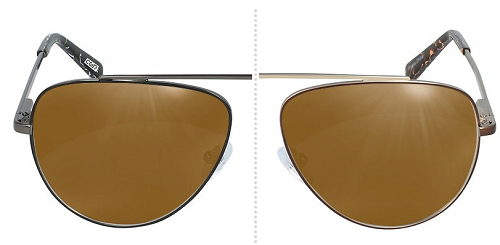 Sunglass lenses with a polarizing filter reduce reflected light and glare even in the brightest sunlight. Polarized sunglasses improve your vision and safety in any outdoor activity including driving, being on the water, playing sports or hitting the slopes.
Polarized ZEISS sunglass lenses also have a special tint to enhance color perception and contrast.
Everyone can benefit from a polarizing lens filter – it can be combined with prescription, non-prescription, progressive, photochromic and mirrored sunglass lenses. Please note we only sell progressive lenses in store to ensure a proper fit.
Sunglass Lens Coatings
Anti-reflective coatings protect both your eyes and your lenses.
The ZEISS DuraVision Sun coating treats the back (inside) surface of sunglass lenses making them anti-reflective and oil and water repellent. Your sunglass lenses will provide better clarity and stay clean longer.
ZEISS DuraVision Mirror coating is applied to the front (outside) surface of sunglass lenses and comes in eight colors including fashion and sport options.
Buy Sunglasses with ZEISS Lenses Online or Visit Us In-Store
Shop our exclusive COR Eyewear collection online with virtual try-on, free shipping and get two pairs for one low price. All COR Eyewear styles come with several lens options including ZEISS photochromic lenses.
Eye Boutique also has seven convenient Chicago area eyeglass stores. Try on COR Eyewear in person or browse our huge selection of designer sunglasses available with or without prescription lenses.
We're happy to answer any questions you might have about choosing the right lenses, finding the perfect frame or making the most of your vision insurance benefits.
Contact us online or visit one of our eight locations for help.