Dr. Patrick Sesso, O.D.
Education: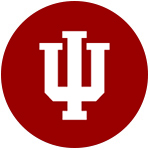 Indiana University School of Optometry
Languages spoken:
English
---
Dr. Sesso holds a Doctor of Optometry (OD) from Indiana University School of Optometry, where he graduated with honors in 1978. Dr. Sesso is an optometry specialist with over 40 years of experience evaluating vision and eye health for patients of all ages.
Favorite thing about being an eye doctor:
As a teenager, I received my first set of eyeglasses, and still remember how clear everything looked. I could see individual leaves on trees and single bricks in buildings. It was amazing! As an optometrist, I really enjoy having the ability to give people that same special feeling that I had when I was young.
Eye care tip:
Tips to prevent or slow down the progression of macular degeneration; avoid smoking, eat plenty of green leafy vegetables along with fruits and nuts, eat fish or take fish oil supplements, exercise regularly, keep blood pressure under control, wear sunglasses to block ultraviolet rays, and blue light and have regular eye exams.
Dr. Sesso sees patients at our Schaumburg location. Book an appointment online: