Leading the way
with cleaner, safer lens crafting
Eye Boutique has the nation's first alloy-free lens lab
Eye Boutique is committed to using environmentally-friendly methods for prescription lens manufacturing. Our lens lab- LBC Optics in New Berlin, WI - is the first in North America to use the innovative CCB Modulo from German equipment manufacturer Schneider Optical Machines.
Our investment in alloy-free technology makes prescription eyewear from Eye Boutique safer, greener, and better for our employees and our patients.
WHAT IS ALLOY AND WHY AVOID IT?
Aluminum alloy is a mix of metals used to block (securely mount) unfinished lens material during grinding and polishing. Alloy contains hazardous materials including cadmium, lead & indium.
Alloy has long been the blocking material of choice for most lens labs, because it provides strong support during the dynamic lens surfacing process. But using alloy comes at a high cost:
Alloy and its fumes are a health hazard for optics industry workers
Alloy is bad for the environment and difficult to dispose of safely
Alloy is expensive, with unpredictable price fluctuations
The vast majority of optical companies still use alloy during eyewear prescription processing. Eye Boutique is the first optical retailer in the USA to use an alloy-free process. We have mostly eliminated alloy in our lens lab by investing in the latest eyeglass lens technology.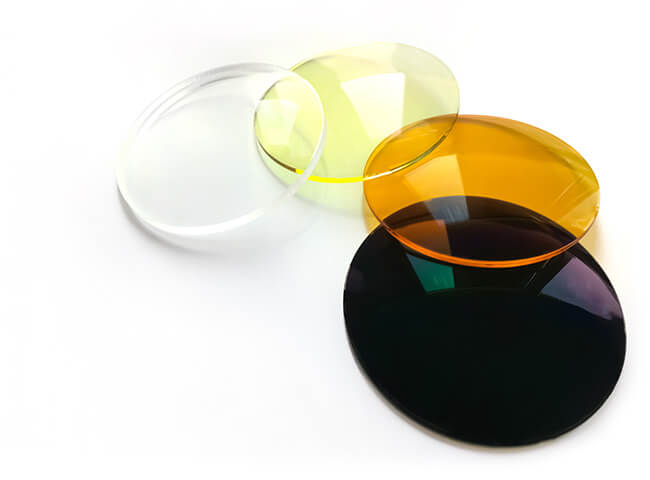 HOW WE DO IT
With Schneider Optical Machines' NEW Eco-Fuse Technology (EFT), our lens lab processes economical, environmentally-friendly prescription lenses. EFT is a ground-breaking innovation offering:

Sustainable productionwith zero toxic waste
Less overall wastethanks to reusable block pieces

Lightweight materialsthat are clean, easy to handle and safer for workers

Consistent, automated precisionin crafting an even wider range of complex eyewear
EFT technology uses a completely organic glue compound and a simple heat curing method. Our lens lab produces the most accurate, customized eyewear in the nation without hazardous materials or methods.