Accepted vision plans >> EyeMed
Eye Boutique Accepts Vision Insurance Plans from EyeMed Vision Care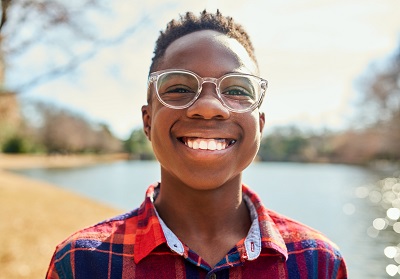 We'll explain how to use your EyeMed Vision Care benefits to give you & your family the most value.
Whether you've been having problems seeing with your old eyeglasses or have decided it's time for a new look, the first step is always digging up your insurance plan information to figure out what's covered. This time, skip the hard part and just bring your EyeMed Vision Care ID card to any Eye Boutique. We'll look into it for you and let you know exactly what's fully or partially covered, including frames, lenses, lens treatments and more.
We help you maximize your insurance benefits
Besides eye exams and a great selection of designer eyewear and contact lenses, Eye Boutique offers expert advice on ways to maximize your insurance benefits for you and your family. Our goal is always to help you get the eyewear you want at the best possible price. Bring your EyeMed ID card to any of our Chicago area locations and try on some frames while we look into your insurance benefits. Or give us a call.
Find an EyeMed Vision Care provider near you
Our optometrists take EyeMed Vision Care at 6 Chicago-area eye clinics:
Everyone deserves proper eye care. All our locations provide quality care for any patient, even without vision insurance.
Accepted insurance & vision networks
What does EyeMed insurance cover?
When using an in-network provider like Eye Boutique, EyeMed Vision Care covers a substantial portion of the cost of eye exams, glasses and contact lenses.
With EyeMed Vision Care you don't have to settle when it comes to choosing frames and optical lenses. Members enjoy significant discounts on comprehensive annual eye exams and eyeglasses (including the cost of frames, lenses, and lens treatments such as anti-glare coating).
Members also have the option of using their benefits for contact lenses instead of eyeglasses.
According to the EyeMed website (here), members can save as much as 73% on an eye exam and glasses (compared to the cost without vision coverage).
When using an in-network EyeMed provider, members are eligible for additional savings on vision care including:
20% discount on any products not covered in the plan, including non-prescription sunglasses & accessories
20% discount on the balance, when the price of frames exceeds the coverage amount
40% off the total price of additional pairs of glasses after initial benefits have been used
20% off the the total price of additional eyewear components (frames only or lenses only)
There are additional discounts available for contact lens purchases. These vary based on the specifics of your EyeMed Vision Care plan (which we're happy to check for you).
Does EyeMed cover prescription sunglasses?
The cost of prescription sunglasses may be partly covered by your EyeMed Vision Care plan. To find out if your coverage extends to prescription sunglasses (and details about any copays or discounts that may apply) just visit or contact Eye Boutique and have your member number ready. We'll handle the rest!