Accepted vision plans >> Spectera
Eye Boutique Accepts Vision Insurance Coverage from Spectera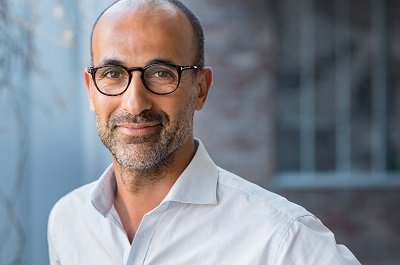 We'll help you see your Spectera vision benefits clearly & make the most of your coverage.
If your insurance card says "Spectera" on it, you can use it at any Eye Boutique store for in-network coverage on eye exams, eyeglasses and contacts.
Not entirely sure what Spectera covers? Our eye care professionals will be happy to look into it for you.
Just stop by any of our Chicago area stores, or call us with your insurance information.
Get the most from your Spectera vision benefits
Spectera coverage offers discounts when you buy eyeglasses online at eyeglasses.com, but you may not find what you want there-especially if you're looking for an upscale designer frame.
We will gladly review all your options with you so you can make the best eye care choices for yourself and your family. With Eye Boutique, you'll see well, look great, and quite possibly save a few bucks, as well.
Find a Spectera Vision provider near you
Our eye doctors take Spectera Vision insurance at all our Chicago-area eye clinics:
Everyone deserves proper eye care. All our locations provide quality care for any patient, even without vision insurance.
Accepted insurance & vision networks
United Healthcare Vision and Spectera
Vision insurance through United HealthCare is provided by the Spectera Eyecare Network, the second biggest eye care network nationwide.
Spectera is owned and operated by United HealthCare.
What's the difference between United HealthCare Vision and Spectera Vision?
The United HealthCare medical networks include eye doctors for vision emergencies.
Spectera Vision was created to establish a clear division between medical emergency eye doctors and routine eye care.
All providers in the Spectera Eyecare Network also take United HealthCare vision insurance. Eye Boutique accepts United HealthCare vision insurance and Spectera vision insurance at all locations. We accept most types of vision insurance including VSP coverage for glasses.