Accepted vision plans >> Superior Vision
Eye Boutique Accepts Vision Insurance Coverage from Superior Vision
If you have vision insurance through Superior Vision, you're eligible for regular eye exams and corrective eyewear at Eye Boutique. As with any insurance plan, though, coverage allowances change from time to time and it can be difficult to stay up to date with the changes. Don't fret, let Eye Boutique look into it for you. We'll get you accurate, up-to-date information on all your vision care benefits.
Eye Boutique helps you get the most from your Superior Vision insurance benefits
With health care costs constantly on the rise, managing expenses has become more important than ever. With Eye Boutique, you have someone looking out for you. Our goal is to help all our patients maximize their insurance benefits on premium quality designer eyewear from the top brands in the business, as well as contact lenses. Stop by with your insurance card and we'll look into your benefits and help you make the most of them.
Find a Superior Vision provider near you
Everyone deserves proper eye care. All of our locations provide quality care for any patient, even without vision insurance. Learn more about our payment options, no matter where you are:
Accepted insurance & vision networks
Superior Vision eye insurance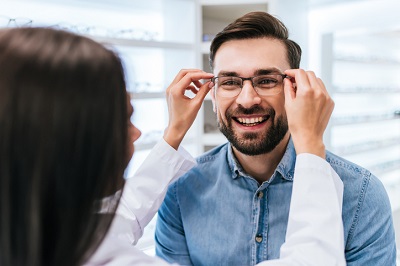 We accept Superior Vision for eye exams, eyeglasses, and contacts.
What is Superior Vision insurance?
Superior Vision insurance provides vision care benefits including:
Prescription glasses
Contact lenses
Coverage for vision care and corrective eyewear is provided through a network of optometrists. All Eye Boutique eye doctors are Superior Vision in-network providers.
Superior Vision eye doctors
Nationwide there are millions of in network eye care providers for Superior Vision. In the Chicago area, Eye Boutique is the best Superior Vision provider with caring optometrists, convenient locations, and best-in-class optical services including free insurance checks.
Meet your Superior Vision eye doctor at the location nearest you, or book your eye exam online. Our optometrists do accept walk-ins but it's in your best interests to call ahead for approximate wait times.
Superior Vision benefits
Superior Vision eyeglass coverage
According to the Superior Vision website, their vision plan is designed to cover "basic" frames and optical lenses. In this case, basic refers to uncoated lenses. So if you wanted lens treatments like anti-glare or anti-scratch coating, that would be considered an upgrade or add-on (unless your employer specifically chose to cover this).
Progressive lenses are covered, and here's how it works: the amount of coverage for progressive lenses is equal to what the eye care provider charges for a standard lined trifocal. The patient may have to pay the difference between the chosen progressive lens or there may be an applicable discount. This is why you should take advantage of our free coverage checks – we'll let you know exactly what's covered and how to make the most of your benefits.
For eyeglass frames coverage, Superior Vision gives a retail allowance and the patient pays the difference out of pocket if they choose more expensive frames.
Superior Vision contact coverage
Under most Superior Vision plans, members can use their benefits for contact lenses OR eyeglasses, but not both (during the same benefit period). There are some plans that cover both in the same benefit period, and we can check on this for you.
Does Superior Vision cover sunglasses?
Superior Vision benefits cover basic eyeglass lenses only. For sunglass tinted lenses there will be an additional charge. There may be important coverage differences based on the specific plan you have – just give us a call or stop by and we'll let you know!
Is Superior Vision good insurance?
How "good" a vision insurance plan is depends a lot on the patient's individual needs, and the specific plan they have.
A Consumers Advocate organization awarded Superior Vision insurance a "very good" rating for its eye care plans focusing on vision care and treatments.
It's important to understand that Superior Vision sells its plans to employers and to other health plans such as Medicare. It does not have policies available for individuals seeking to purchase their own vision coverage.
Is Superior Vision VSP?
No. Superior Vision and VSP (Vision Service Plan) are two different types of vision insurance.
Eye Boutique accepts both, plus many other types of vision insurance including Union Health & Welfare plans. We also have eyewear financing options and strive to make quality vision care and eyewear affordable for all patients, even if you don't have any vision insurance.