Accepted vision plans >> VSP
Eye Boutique Accepts VSP/ Vision Service Plan Insurance
Vision Service Plan is the largest vision insurance company in the United States, offering excellent coverage for yearly eye exams, glasses (lenses and frames), and contact lenses.
Our optometrists are all VSP in-network eye doctors, and our opticians are vision insurance experts happy to explain your VSP coverage and benefits (and how to get the most out of them).
Eye Boutique takes VSP vision insurance at 6 Chicago-area eye care centers. You can book an exam online, call us or just stop by for more information about eye exams and glasses with VSP insurance.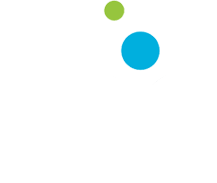 We help you get the most from your Vision Service Plan insurance benefits
Insurance companies make changes to their policies from time to time, so your first visit to Eye Boutique will probably start with a check on your insurance coverage. Just bring in your ID card and we'll look up the details for you, so you'll know right from the start what's covered and what isn't. Our goal is to help you maximize your benefits and keep the costs of seeing well and looking great as reasonable as possible.
Looking for a VSP provider who carries Ray Ban and Nike Vision? Look no farther! Get in touch and find out how to reduce your out of pocket expenses on the eyewear brands you want. We'll make sure you're able to take advantage of all extra savings you're eligible for.
Find a VSP provider near you
Our eye doctors take VSP at 6 Chicago-area eye clinics:
Everyone deserves proper eye care. All our locations provide quality care for any patient, even without vision insurance.
VSP providers for eye exams
Taking care of your eyes should be part of everyone's regular healthcare routine. A yearly eye exam is recommended, though some patients may need more frequent exams. Anyone with a family history of eye disease, diabetes, or other health conditions or medications affecting the eyes should ask their eye doctor how often they should get examined.
Vision evaluations typically involve a refractive exam, dilation, and a prescription for glasses or contact lenses. Your eye doctor may also provide important information about your overall eye health including diagnosis of eye conditions such as glaucoma or cataracts.
Does VSP cover vision therapy?
VSP Premier Coverage through their Signature Plan covers vision therapy for individuals diagnosed with specific vision dysfunctions including lazy eye or turned eye.
VSP Providers for Glasses
Eye Boutique is your best resource for comfortable, great-looking eyeglasses with or without insurance.
Our experienced opticians are eyewear specialists eager to educate you on your options for frames, lenses and lens treatments.
All our eye care centers carry designer eyewear for men, women and kids. Shop your options online and check store availability for your favorite brand and style.
How often can you get glasses with VSP?
It depends on your plan, and we're happy to do a free VSP benefits check and explain your coverage. In general, patients with individual or group coverage through VSP can get an eye exam and new eyeglasses once per year.
Does VSP cover progressive lenses?
VSP does offer plans that cover progressive lenses. Patients with base lens benefits including progressive lenses get the best value and service at Eye Boutique.
Whether or not your vision insurance covers progressives, we'll explain your options for the best possible pricing on corrective lenses and coatings.
VSP Coverage for Sunglasses
Can you get sunglasses with VSP?
If your group's VSP plan has coverage for sunglasses, you can buy sunglasses at any Eye Boutique location using your VSP vision benefits. Not sure? Just bring your insurance card with you and we'll look into your coverage while you shop for your next pair of shades (we carry Oakley, Ray-Ban, and many other leading brands).
We believe in patient education, so we'll share the strategies providers like VSP use to keep their costs down, and advise you on your best options to reduce your out of pocket expenses when buying prescription or non-Rx sunglasses (plus we offer mirror lenses in tons of colors and many other sunglass lens options).
Eye Boutique gives you the best value whether you're buying sunglasses, prescription sunglasses or glasses with photochromic (color-changing) lenses, with or without insurance. We also offer eyewear financing options to make any out-of-pocket costs more convenient.
VSP coverage for contacts
If your group's VSP plan has coverage for contact lenses, you're eligible to use those benefits at any Eye Boutique location.
Our eye doctors conduct comprehensive contact lens exams and fittings, and we carry a wide selection of contact lenses from leading brands. Whether it's your first time getting contacts or you need to update your prescription or simply reorder, you'll find the best options with or without vision insurance at Eye Boutique:
I have a question about VSP coverage for contact lens fittings, scleral contact lenses, or orthokeratology lenses…
Getting to the bottom of what your VSP vision insurance benefits actually cover can be daunting. We don't think you should have to work at an eye care center to understand how your Vision Service Plan works – that's why we offer free insurance checks and consultations to explain in plain English what your plan actually covers (and how to maximize your coverage).

+ VSP
Looking for VSP vision providers who carry Ray Ban?
Shop Ray Ban eyeglasses & sunglasses and maximize your VSP benefits at Eye Boutique.
We carry a wide range of Ray Ban frames for men and women, available with prescription or non-corrective lenses including options like polarized lenses, progressives, light adaptive and mirrored lenses.
Does VSP cover Ray-Ban?
Most VSP members can use their vision benefits to buy Ray Ban prescription sunglasses and eyeglasses, depending on the details of your plan. We're happy to do an insurance check and explain exactly what your plan covers so you can make an informed decision.
As an in-network vision care provider for VSP, Eye Boutique is your best resource for getting the Ray Ban style you want at a price you can afford (with or without vision insurance).
Our opticians know how to work with and around vision insurance providers to advise our patients on the best way to reduce out-of-pocket costs for Ray Ban and other designer glasses.

+ VSP
According to the VSP website (here), VSP members can save an average of $325 on Nike prescription sunglasses after benefits are applied (this offer is only available to those with applicable vision plan benefits).
Eye Boutique stores carry a wide selection of men's and women's Nike eyeglasses and sunglasses, and provide free vision insurance verification so you can use your benefits for maximum savings.
VSP Providers for Safety Glasses
Eye Boutique is a leading provider of safety glasses for VSP members and patients without insurance in the greater Chicago area.
We carry prescription safety glasses and safety sunglasses from leading brands including ArtCraft, Wolverine and OnGuard. We offer a full range of plastic and metal safety frames, side shields and lenses.
Does VSP cover safety glasses?
VSP offers a safety eyewear benefit plan that covers prescription safety eyeglasses in a range of materials and styles. Plan members may also be eligible for discounts on additional pairs of prescription safety glasses, eyeglasses, or sunglasses.
We're a direct provider of safety eyewear for employers' safety eyewear programs and for individuals. Contact or visit any of our locations for more information on safety eyewear and VSP vision insurance.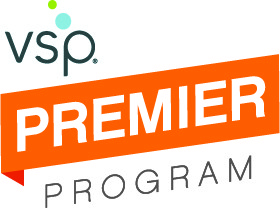 VSP Premier providers for glasses, contacts and eye exams
Eye doctors at all 6 Eye Boutique stores are in-network providers for VSP members. We're also VSP Premier Vision Plan providers, helping more members enjoy more benefits with every visit.
What is a VSP premier provider?
VSP Premier Program locations offer:
Advanced eye exam technology
A wider selection of featured frame brands
Performance lenses for sharp vision
Participation in preventative eye health and wellness programs
Exclusive bonus offers
Free no-hassle one-year warranty on eyewear
Learn more about the VSP Premier Program here or contact the store nearest you for more information.