Ray-Ban Eyewear
Get the best price on Ray-Ban sunglasses & eyeglasses at Eye Boutique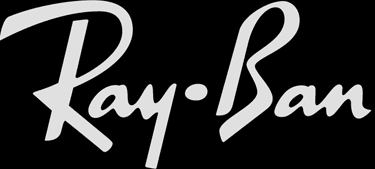 Find the best value in Ray-Ban vision at Eye Boutique.
Founded in 1937 by Bausch & Lomb, Ray-Ban is best known for its Aviator, Wayfarer, and Clubmaster sunglass frames. Since being purchased by Luxottica in 1999, the line has expanded dramatically and now includes more contemporary men's and women's eyeglasses and a line of children's glasses.
Ray-Ban retailers serving the Chicago area
Eye Boutique negotiates lower vendor pricing from top eyewear brands, including Ray-Ban, so we can pass on the savings to you.
Find the best selection of Ray-Ban glasses and compare our low prices to save money without driving hours to reach an outlet or compromising your expectations for cheap prices.
Explore our current deals and discounts online or get in touch to get started.
Can I get prescription Ray-Ban sunglasses?
Yes! Eye Boutique has a great selection of frames from this iconic brand, available with prescription tinted lenses, transition lenses or as dedicated RX sunglasses. Of course you can also buy non-corrective Ray-Ban shades at any of our stores.
For more information about your prescription lens options for Ray-Ban sunglasses or eyeglasses, please contact or visit one of our eye care centers.
All Eye Boutique stores are in-network VSP vision providers who carry Ray Ban, and we accept more types of vision insurance. We're happy to answer your questions and help you get the most from your vision insurance plan.
Even without coverage, you can get designer glasses and comprehensive services at a great price with Eye Boutique. We accept CareCredit for convenient eyewear financing so you can get the look you want now and pay comfortably over time.
Accepted insurance & vision networks
Shop for Ray-Ban at 6 Chicago Area Eyeglass Stores
Contact or visit Eye Boutique for the latest Ray-Ban eyeglasses frames and expert optical services.
Schaumburg Ray-Ban retailer Algonquin Ray-Ban retailer Geneva Ray-Ban retailer
Crystal Lake Ray-Ban retailer Naperville Ray-Ban retailer Joliet Ray-Ban retailer

Ray Ban Repair Services
Eye Boutique eye care centers are full-service Ray Ban optical providers including lens repair, lens replacement, nose pads, temple arms and more.
Visit any of our stores for expert Ray Bay sunglasses repair, fixing a scratched lens or precise fit adjustment.
Ray-Ban repair in in Schaumburg IL Ray-Ban repair in in Algonquin IL Ray-Ban repair in in Geneva IL
Ray-Ban repair in in Crystal Lake IL Ray-Ban repair in in Naperville IL Ray-Ban repair in in Joliet IL
Contact Eye Boutique online for more information about our Ray-Ban selection and service.
Ray-Ban Eyeglasses
+ vision insurance
We take most vision plans. Call or come in for a free coverage analysis & we'll show you how to make the most of your benefits.
Ray-Ban Eyeglasses
+ without insurance
We negotiate lower pricing from the top brands in eyewear & pass the savings on to you. We also offer ongoing discounts & financing through CareCredit at all locations.