Accepted vision plans >> VCP
Eye Boutique Accepts the VCP Vision Care Plan Insurance from Humana
If you're covered by Humana's VCP Vision Care Plan, your yearly eye exams are covered at Eye Boutique, as well as a generous allowance towards lenses and frames or contacts. You're eligible for an eye exam every year, and it's a good idea to take advantage of this benefit. Besides checking to ensure your vision prescription is still adequate, eye exams are important for identifying problems like glaucoma, cataracts and even illnesses like diabetes, thyroid disease, and cancer.
Eye Boutique will help you get the most from your VCP insurance benefits
Vision plans change from time to time, so it's important to verify what's covered and in what amount. When you first visit Eye Boutique, bring your insurance ID card and we'll look into what your VCP insurance plan covers. Our goal is to help you maximize your insurance benefits while helping you and your family see well and look great.
Find a Vision Care Plan provider near you
Everyone deserves proper eye care. All of our locations provide quality care for any patient, even without vision insurance. Learn more about our payment options, no matter where you are:
Accepted insurance & vision networks
Humana VCP coverage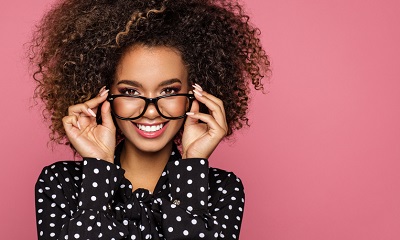 We accept Humana VCP coverage for eye exams, eyeglasses, and contacts.
Humana's Vision Care Plan provides a range of service benefits you may be eligible for including:
Frames
Optical lenses
Contacts
Benefits vary depending on the type of VCP plan you have. Just bring your card to any Eye Boutique or give us a call and we're happy to explain exactly what your plan covers.
Humana VCP benefits
Humana VCP members enjoy convenient access to thousands of quality vision care providers nationwide, making it easy for you to find an eye care center near you, with appointment times that work with your schedule.
In addition to coverage for glasses, contacts, and eye exams, VSP benefits include discounts on replacement contact lenses by mail.
Our optometrists provide contact lens eye exams and fittings at all Chicago-area stores. You can also order (or reorder) contact lenses with us online, with low prices and free shipping on qualified orders.
What is Humana VCP insurance?
VCP is a nationwide routine vision insurance plan administered by Humana. Managed and prepaid vision plans are offered to organizations such as corporations, unions, school districts, and many others.
Most VCP plans cover routine eye exams and (if needed) corrective lenses and eyeglass frames.
VCP plan members are encouraged to obtain vision care services from VCP Network Providers to maximize the value of their benefits.