Accepted vision plans >> Humana
Eye Boutique Accepts Vision Insurance Plans from Humana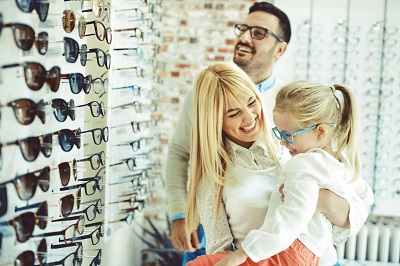 We'll explain how to use your Humana vision benefits to give you & your family the most value.
Time for new glasses? Or maybe you're thinking about contact lenses? If you have coverage through Humana but aren't exactly sure what's covered, our eye care professionals will look into it for you. Just bring your ID card by any of our Chicago area locations, or call us with the information on your card, and we'll let you know what they cover.
Humana Medicare Vision Providers
We take Humana vision insurance, Medicare vision insurance, Humana Medicare vision, and Humana VCP. No matter which plan you're on, we're happy to explain how it works and how to get the most out of your benefits.
Our eye care professionals help you maximize your Humana vision benefits
We all know insurance and healthcare costs keep going up, but regular exams and updated vision prescriptions are just too important to ignore. Let Eye Boutique help you navigate the details of your Humana vision plan to maximize the benefits available. At Eye Boutique, you'll get the eyewear you need at the best possible price.
Find a Humana vision provider
Everyone deserves proper eye care. All 6 of our locations have licensed optometrists (OD) who provide quality care for any patient, even without vision insurance. Learn more about our payment options, no matter where you are: