Algonquin Center
Find our eye clinic next to the Men's Warehouse, at County Line Rd & S. Randall Rd.
847-658-7661
2509 County Line Rd, Algonquin, IL 60102
847-658-7661
2509 County Line Rd, Algonquin, IL 60102
Store hours
| | |
| --- | --- |
| Monday | 10am-6pm |
| Tuesday | 10am-7pm |
| Wednesday | 10am-6pm |
| Thursday | 10am-7pm |
| Friday | 9am-6pm |
| Saturday | 9am-5pm |
| Sunday | Closed |
Algonquin optometrists
Our Algonquin eye doctors provide the highest level of eye care for every age and preference.
Optometric services include:
Comprehensive Exams
for eye health
Specialized vision care
for pilots, athletes & driving
Treatments for dry eye,
digital eye strain & other vision problems
Contact lens
fitting & consulting
Meet your Algonquin eye doctor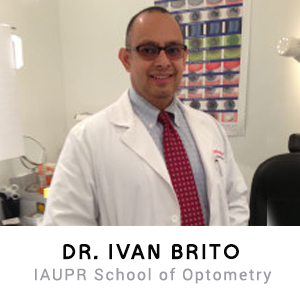 Schedule your eye exam or contact lens fitting with an Algonquin optometrist online or contact Eye Boutique in Naperville Center today.
Contact Algonquin Schedule an exam
Eye doctors for routine care, injury & disease
Our Algonquin optometrists see patients for vision evaluation and all types of eye problems, including:
Styes
Pink eye
Chalazion
Dry eyes
Eye infections
Eye injuries
Diabetic eye problems
Eye pain
'Floaters'
Graves' eye disease
Glaucoma
Cataracts
Blurry vision
Headaches
Lazy eye (amblyopia)
Macular degeneration
Migraines
Ptosis
Retinal detachment
Uveitis
Red eyes
Scratched eye
Strabismus (crossed eyes)
Corneal ulcers
Some patients ask if it's "worth" seeing an eye doctor for a bump on the eyelid, a sudden vision change or persistent eye irritation. The answser is yes. You only get one pair of eyes. When in doubt, see an eye doctor! If necessary, our optometrists can refer you to a suitable eye specialist.
Our eye doctors accept more types of vision insurance than other Algonquin optometrists. You can get a free consultation with a vision care specialist to learn more about our affordable eye care options. Walk-ins and new patients are always welcome.
Eye doctors for the whole family
We welcome patients of any age: from 1, 2 & 3 year old toddlers, to 5 year olds getting an eye exam before kindergarten, to college-age adults, older adults and seniors concerned with age-related vision changes.
Whether you need an eye exam to update your prescription or an eye doctor's note for tinted windows, you'll find expert care and affordable treatments at Eye Boutique.
Caring optometrists

& cutting edge technology in Algonquin

Our optometrists provide clients with individualized care, taking the time to educate you on your eye health while answering any questions you may have.

Our eye care center in Algonquin uses cutting-edge equipment to diagnose vision impairments or abnormalities. Our eye doctors use early diagnoses, preventative treatments and patient-centered practices to ensure the best possible experience every time you visit Eye Boutique. Most importantly, Eye Boutique provides the highest level of eye and vision care to you and your family.