Algonquin Center
Find us next to the Men's Warehouse on County Line Rd & Randall Rd
847-658-7661
2509 County Line Rd, Algonquin, IL 60102
847-658-7661
2509 County Line Rd, Algonquin, IL 60102
Store hours
| | |
| --- | --- |
| Monday | 10am-6pm |
| Tuesday | 10am-7pm |
| Wednesday | 10am-6pm |
| Thursday | 10am-7pm |
| Friday | 9am-6pm |
| Saturday | 9am-5pm |
| Sunday | Closed |
Vision insurance accepted in Algonquin, IL
Give your wallet a rest, and let your vision insurance foot the bill. You shouldn't have to work for an optician or an optometrist to understand what your plan covers. Eye Boutique helps patients get the best value out of their coverage: The most value in Algonquin of any eyeglass store or eye doctor who takes insurance.
We take insurance plans for eye exams, glasses & contact lenses.
When you choose Eye Boutique, you discover what your insurance plan really covers. Eye Boutique advises you on your best eye care options for your needs and means, not theirs.
Vision insurance coverage accepted – Algonquin store:
Union Health & vision insurance plans:

Chicago Tile Institute
Welfare Fund

Ironworkers Local 63
Health & Welfare

Teamsters Local 727
Health & Welfare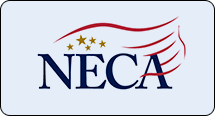 NECA-IBEW
Welfare Trust Fund

Carpenter's
Health and Welfare Fund

Laborers
Health and Welfare Fund

Sheet Metal Workers
Health and Welfare Fund

UAW 974

UAW 1268

UAW 2488

UFCW 881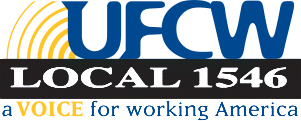 UFCW 1546

Painters District Council #30
H & W Fund
Algonquin eyeglasses

& eye exams with no insurance

Even without coverage, you can get glasses and services at a great price with Eye Boutique. Learn more about eyeglasses and exams with no vision insurance in Algonquin, call us or visit our store at 2509 County Line Road to speak to an eye care professional.

Eye Boutique's Algonquin store provides eyeglasses, contact lenses, eye exams and vision care to residents of Algonquin, Carpentersville, Lake in the Hills, Trout Valley, Sleepy Hollow, West Dundee, Gilberts, Cary, Huntley, Barrington and the nearby communities.
No-insurance eye exams, glasses & contacts in Algonquin, IL
Yes, Virginia, you can get an eye exam without insurance.
Many insurance plans allocate only small amounts of money toward eye exams. Your overall eye care costs could be lower. Getting an eye exam with no insurance in Algonquin is as simple as a phone call and a visit to Eye Boutique.
Brand name eyeglasses at affordable prices
Eye Boutique has a great selection of frames, such as Nike, Ray-Ban, Prada, Calvin Klein, Coach and more. Your choice in frames is limitless with or without insurance. With locations throughout the Chicago Area, Eye Boutique negotiates better prices from the top brands in eyewear, and we pass the savings right on to you.
Eyewear and eye care: Many of our clients have no insurance
Many employer's insurance packages don't include vision insurance. Others offer vision insurance with premiums at increased rates. Eye Boutique gives our clients the best possible options so you can get the vision you deserve despite coverage. Our on-site opticians, optometrists and eyewear experts will make sure you see well—and look good doing it!
If you have no vision insurance, a free consultation with one of our eye care specialists is the first step toward better vision.
Call us, or visit our store at 2509 County Line Road to speak to an eye doctor or eye care professional.
Seeing a doctor for an eye exam: Optometrists, Opticians, and Ophthalmologists
Contact Algonquin Schedule an exam
Many of our clients mistakenly use the works optometrist, optician, and ophthalmologist interchangeably. Even if you have vision insurance, starting with a free consultation with one of our vision care specialists is your best first step towards clearer vision. For the curious, these are the job descriptions: