Schaumburg
Find our eye clinic in the Georgetown Square shopping center next to Starbucks, on the corner of W. Irving Park Rd (IL Rte 19) & Mercury Dr.
847-891-9096
1839 W. Irving Park Rd, Schaumburg, IL 60193
847-891-9096
1839 W. Irving Park Rd, Schaumburg, IL 60193
Store hours
| | |
| --- | --- |
| Monday | 10am-8pm |
| Tuesday | 10am-8pm |
| Wednesday | 9am-7pm |
| Thursday | 10am-8pm |
| Friday | 9am-7pm |
| Saturday | 9am-5pm |
| Sunday | 10am-4pm |
Schaumburg optometrists
Our Schaumburg eye doctors provide the highest level of eye and vision care for all ages.
Optometric services include:
Comprehensive Exams
for eye health
Specialized vision care
for pilots, athletes & driving
Treatments for dry eye,
digital eye strain & other vision problems
Contact lens
fitting & consulting
Meet your Schaumburg eye doctors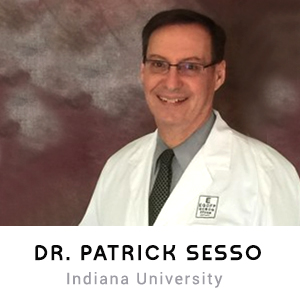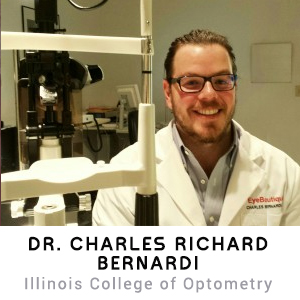 Walk-ins and new patients are always welcome at our Schaumburg eye care center. If you choose to see one of our eye doctors without an appointment, we recommend calling ahead for approximate wait times.
Schedule your eye exam or contact lens fitting online or contact Eye Boutique in Schaumburg today to book an appointment or request more information.
Contact Schaumburg Schedule an exam
Patrick Sesso, O.D.
Dr. Sesso holds a Doctor of Optometry (OD) from Indiana University School of Optometry, where he graduated with honors in 1978. Dr. Sesso is an optometry specialist with over 40 years of experience evaluating vision and eye health for patients of all ages.
Charles Bernardi, O.D.
Dr. Bernardi earned a Doctor of Optometry (OD) from the Illinois College of Optometry at Chicago, graduating with honors in 2008. He has over 11 years' experience as an optometry specialist, providing comprehensive eye exams for children and adults of all ages (including individuals with special needs).
Whether you're looking for a pediatric eye doctor in Schaumburg IL, or an eye doctor who accepts Medicare, our experienced eye doctors and optical support staff are dedicated to helping every patient get the eye care they need with crystal-clear pricing.
Eye doctors that accept insurance
Everyone deserves quality eye care. Our eye doctors take more vision insurance in Schaumburg than other area eye clinics, including VSP. Visit or contact us for a free coverage check.
Seeing an eye doctor without insurance
Don't let a lack of insurance keep you from getting the eye care (and possibly vision correction) you need. At Eye Boutique you'll find affordable options even without insurance.
What can optometrists do?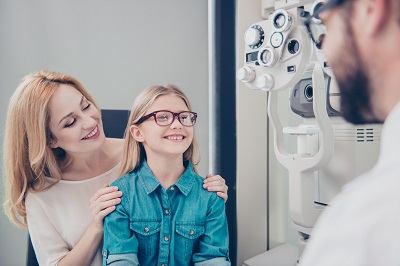 Our optometrists recommend regular eye exams as part of your ongoing preventative health care starting at age 3.
The scope of medical and preventative care provided by optometrists is defined by state law. Your Schaumburg, Illinois optometrist can:
Prescribe and fit any ophthalmic lenses, including contacts
Remove foreign bodies from the eye or adjoining structures
Diagnose and treat ocular disease, abnormality, or visual/muscular anomaly involving the eye or visual system
Writer orders for hospital and lab tests
Conduct visual screening, retinoscopy, tonometry, keratometry, phoria testing, biomicroscopy, ophthalmoscopy, subjective lens testing, and use electronic or computerized examination techniques with devices performing any of the listed functions
Optometrists in Illinois can also prescribe anti-inflammatory, anti-infective, or anti-glaucoma oral and topical medications, with some restrictions, plus topical anesthetics and other agents. Optometrists licensed in Illinois cannot currently use lasers or perform surgery. We are happy to refer you to an ophthalmologist for specialized care as required.
Eye doctors for routine care, injury & disease
Our Schaumburg optometrists see patients for all types of eye problems, including:
Styes
Pink eye
Chalazion
Dry eyes
Eye infections
Eye injuries
Diabetic eye problems
Eye pain
'Floaters'
Graves' eye disease
Glaucoma
Cataracts
Blurry vision
Headaches
Lazy eye (amblyopia)
Macular degeneration
Migraines
Ptosis
Retinal detachment
Uveitis
Red eyes
Scratched eye
Strabismus (crossed eyes)
Corneal ulcers
Sometimes our patients ask if it's "worth" seeing an eye doctor for a chronic twitching eyelid, a sudden change in vision or eye irritation. We say: Yes! You only get one pair of eyes. When in doubt, see an eye doctor. If necessary, our optometrists can refer you to a suitable specialist.
Eye doctors for the whole family
We welcome patients of all ages: from young children getting an eye exam before kindergarten, to young adults starting out on their own, to older adults concerned with age-related vision changes.
Whether you need a regular exam to update your prescription or an eye doctor's note for tinted windows, you'll find expert care and affordable treatments at Eye Boutique. Learn more about pediatric eye care and eye exams at Eye Boutique, and book an appointment today!
Caring optometrists

& cutting edge technology in Schaumburg

Our optometrists provide clients with personalized care, taking time to educate on eye health while answering any questions you may have.

Our state-of-the-art eye care center in Schaumburg uses the latest equipment to diagnose vision impairment or abnormality. Our eye doctors use early diagnosis, preventative treatments and a patient-centered philosophy. Most importantly, Eye Boutique provides the highest level of eye and vision care to you and your family.