Schaumburg
Find our eye clinic in the Georgetown Square shopping center next to Starbucks, on the corner of W. Irving Park Rd (IL Rte 19) & Mercury Dr.
Eye exams in Schaumburg, IL
Schaumburg's best eye exams are personalized to consider both comfort and health. Our optometrists welcome new patients and provide comprehensive eye exams for all ages.
Affordable comprehensive eye exams in Schaumburg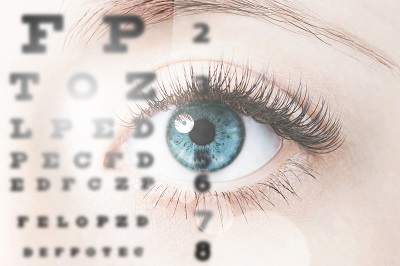 Routine eye exams evaluate your vision & provide insights into your overall health.
During your eye exam, our experienced, caring doctors will explain procedures, answer your questions, and recommend solutions based on results from state-of-the-art equipment.
Eye exam services include:
Visual acuity tests
Examination of external & internal eye structure
Glaucoma & cataract screenings
Treatments for eye infections, injuries, allergies, dry eyes & digital eye strain
Preventative care for eye health disorders
General health concerns can be directly related to eye health. Regular eye exams protect your vision and preemptively avert complications. When in doubt, get your eyes checked!
Meet your Schaumburg eye doctor

Why are eye exams important?
Eye exams can protect your vision and eye health. You may not feel any discomfort or noticeable vision changes until a serious problem (including vision loss) has developed. Routine eye exams are important because so many eye diseases don't have obvious symptoms in the early stages. Eye exams can also prevent or reduce digital eye strain symptoms, and protect your eyes from long-term effects of prolonged screen time.
Many health problems can be detected during a routine eye exam, including diabetes, high blood pressure, cancer, and more. Often the condition of the blood vessels in the retinas display early warning signs of systematic diseases.
How much does an eye exam cost?
If you have vision insurance, it's likely your plan covers all or most of the cost of a yearly eye exam. We offer free coverage checks (no appointment needed) for all patients. Just call or stop by with your insurance card and we'll explain exactly what your benefits amount to.
How much is an eye exam without insurance?
Eye exams without insurance are affordable at Eye Boutique. Right now through September 2019 you can get a comprehensive eye exam, without insurance, for just $69 . See all deals and discounts.
Mandatory eye exams for children in Illinois
Illinois state law requires children to have a comprehensive eye exam from an optometrist or ophthalmologist before starting kindergarten. If the child has recently moved to Illinois from another state, it is required before entering any Illinois school.
Please bring your child's Eye Examination Report to the appointment. You can find a copy here.
Eye exam insurance coverage
Our Schaumburg vision care center accepts most vision plans, including VSP vision coverage. Your vision insurance covers routine eye exams and may even pay for some of your eyeglasses or contact lenses if needed. Flexible spending accounts may be used to pay for eye exams and eyewear.
If you have a medical condition affecting your eye health (such as pink eye or glaucoma), your medical insurance may be billed. We're happy to do an insurance check and walk you through your benefits.